The 5th Arab American Day-December 5,2016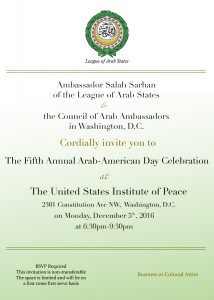 Sponsored by: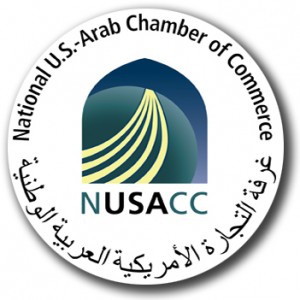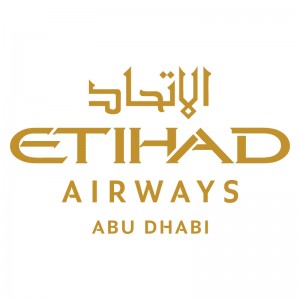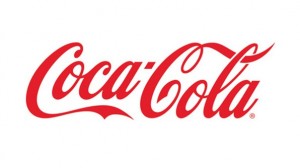 The League of Arab States Mission to Washington, D.C. (LAS) welcomes you to join us for the 5th Annual Arab-American Day Evening Celebration and a Morning Forum discussion on "The Arab Woman: Enhancing Leadership & Resilience", on Monday, December 5, 2016 at the United States Institute of Peace (2301 Constitution Ave. NW, Washington, D.C. 20037). The event will focus on Arab and Arab-American women and their accomplishments.
The Morning Forum will begin at 10:00 AM and will end at 3:15PM. Please note that the registration starts at 9:00 AM.
The Evening Celebration will begin with a cocktail reception in USIP's Great Hall at 6:30 PM, followed by keynote remarks, live music from local Arab musicians, an art exhibition entitled "Women's stories", and a buffet dinner lasting until 9:30 PM.
To register for the morning forum, please RSVP at: http://bit.ly/ArabAmericanForum
Sincerely,
The League of Arab States, Mission to Washington, D.C.